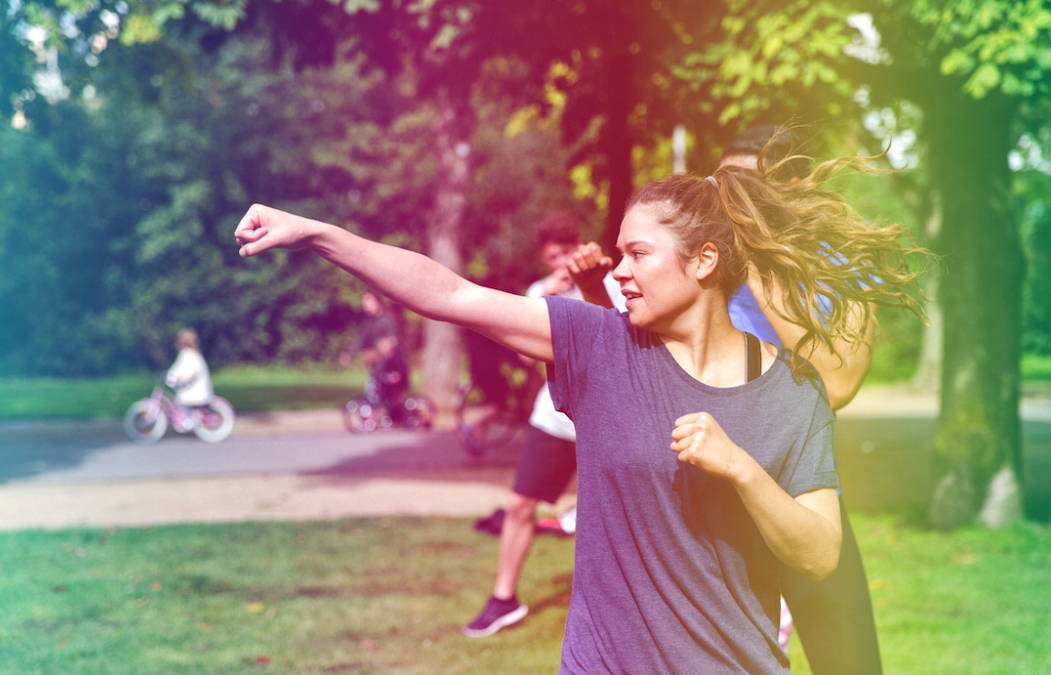 Indoor and outdoor training
On request Miesiyu Sports arranges training for small groups of friends and/or acquainted professional fighters.

Many clients agree that training together with friends means quality time unlike anything else. Especially during summer season many clients prefer training together outdoors. Nature is a perfect buff-body training ground for professional as well as recreational athletes. The varied terrain might be just what your body needs to challenge itself to move in varied, more complex ways.
What our clients have to say…
'Jerrel Oosterlen of Miesiyu Sports
equals a life changer, a listening ear, and also a mirror. Regularly you get a reality check. He truly is a source of positivity with which he's able to get you out of a negative spiral. Above all he's a professional who is dedicated to his clients every second of the day – even outside training hours.'
Frederique (27) Logopedist.